It is with great sadness that we share the news of the passing of our friend in rowing, Jack Nicholson.
Jack coached rowing for 59 years and had become part of the very fabric of the sport. He will surely be missed.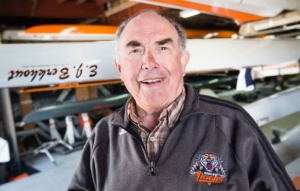 A visitation for Nicholson will be held Sunday, Dec. 7, from 2 to 9 p.m. at the George Darte Funeral Chapel at 585 Carleton St. in St. Catharines.
St. Catharines Standard Article
A story about Jack's recent induction to the St. Catharines Sports Hall of Fame this past may.