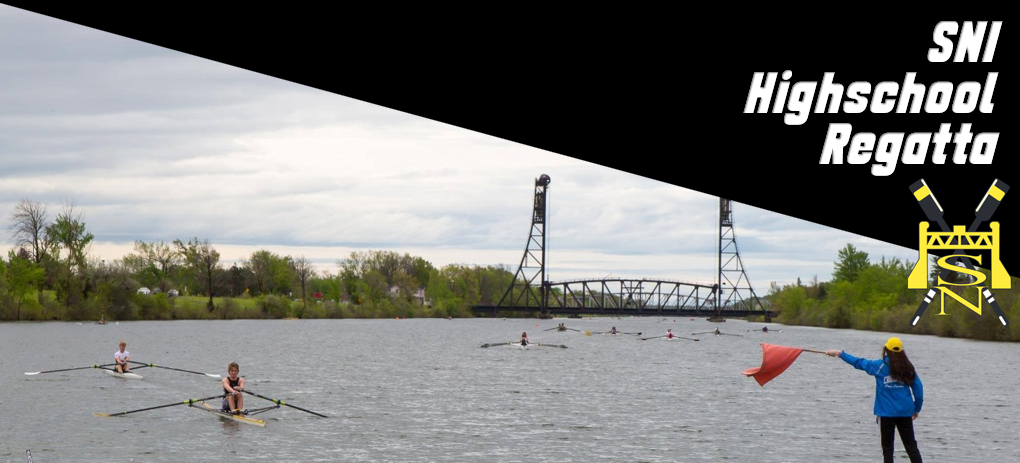 Two Day Event
May 20-21 2023
Due to bridge construction, there will only be restricted parking at the Finish Tower area for Regatta Officials/Staff/Volunteers/Accessible parking. Spectators wanting to watch the races from the Finish Tower area are advised to park in the Colborne St Parking Lot (free parking). Please see the maps for details. Also the temporary coach parking on the east side of the finish line is closed.

Also due to bridge construction, we will be implementing a NEW CREW STAGING AREA BETWEEN THE TRAIN BRIDGE AND THE BRIDGE CONSTRUCTION. A staging marshall will direct crews when they can move through the "Narrows" and head up the course. No crews will be allowed to exit the staging area if a race is in the last 500 m or there are crews in the finish area. NOTE FOR COACHES: This staging area will increase the time needed to get crews up to the start as well as hot seating crews will have to wait in the staging area as well. Coaches need to factor this into their crew launch/race schedules.

There are 2 athlete drop off areas. Drop off #1 is off of Canal Bank Rd by the SNRC Boathouses and Drop off #2 is at the Colborne St Parking lot where athletes can take a golf cart shuttle to the SNRC Boathouse area.

NOTE: There is on-going road construction on Canal Bank Rd and as such there may be lane restrictions and delays. Please see maps for details. 

Composite entries are allowed in all events. Please see Regatta Package for rules.

There are no limits to number of events per athlete or number of events/club or school/event

Please refer to the following map for Driving Directions showing how to access to SNRC Boathouse area due to the Forks Rd bridge demolition.
Participating club coaches, parents, friends, relative. Please help SNRC make this a safe and exciting regatta for all high school athletes participating. This year we are please to offer a 2-day event on May 20th and 21st !
We have all types of jobs at this regatta and no experience is needed for most.  But we do need people to operate the safety boats and drive the umpires and officials during the race, and a valid boaters license is required for that.
CLICK THE LINK BELOW TO SIGN UP
or
contact us at info@rownrc.ca to volunteer