Weekly Full-Day Rowing/Multi-Sport Summer Camp
Benefits: Campers get an excellent introduction to rowing and learn the basic technical aspects of the sport including on-land training using rowing machines and on-water sculling/sweeping experience in everything from training singles to eights. Our RCA trained camp coaches bring the fun along with teaching proper rowing technique. SNRC Youth Camp builds self-confidence, develops skills, and creates new friendships. This camp offers a unique experience for trying a new sport in a supportive environment all while spending days on the water. Our camp will also offer a unique opportunity to try other activities such as beach volleyball, basketball and if available tennis, pickleball through partnership with the City of Welland and the Empire Sports Complex.
Safety: Camp participants will be supervised by experienced coaches in a fully-equipped motorized coach boat, including life jackets, and other safety equipment. All coaches have proper police background checks. A swim waiver is required for minor youths (under 18 years of age) and will be sent out to participants via email once registration is completed and prior to the camp week
Eligibility: No prior rowing experience required. Designed for Beginners Ages 11 to 15
Frequency: Week-long program in which participants will row every day. The camp day runs from 8:30 am to 4:00 pm.
After-Care: After Care program is offered from 4:00 – 5:00 pm
Weekly Fee: $279 (additional weeks are $220.83 per camper). After Care Program Fee: $50

Options are available for financial support youth participants. To learn more click here
Questions? Please contact the South Niagara Rowing Club Registrar by clicking here.
2023 SCHEDULE
| | |
| --- | --- |
| Camp Week | Dates |
| Week 1 | July 3 – July 7  |
| Week 2 | July 10 – July 14 |
| Week 3 | July 17 – July 21 |
| Week 4 | July 24 – July 28 |
| Week 5 | July 31  – August 4 |
| Week 6 | August 14 – August 18 |
| Week 7 | August 21 – August 25 |
REGISTRATION:
Register through the Rowing Canada  – https://membership.rowingcanada.org/JoinProgram
Select "Join a Program". Choose "Ontario" and "South Niagara Rowing Club" from the drop-down menus.
Select the Youth Summer Camp week/s, check the dates to ensure that you are joining the correct one. If you have difficulty we are here to help! Please contact the South Niagara Rowing Club Registrar by clicking here.
Create an account. Parent/Guardian will need to register for youth campers. Use the parent/guardian email and phone number however register using the youth camper's name and the youth campers birthdate etc. (or Log-in if you are returning from a previous year)

Complete on-line registration and accept the waivers.

Methods of payment:

Credit card payment using weblink via Rowing Canada on-line registration system.

Cheque made payable to South Niagara Rowing Club. Drop off payment in mail box located outside of the office portable prior to first day.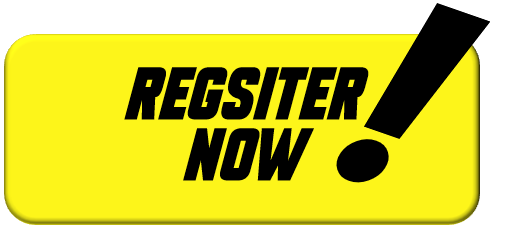 Once the Registrar is in possession of on-line rowing program registration confirmation and program fee payment, you will receive an email stating that you are registered in the program. Athletes not registered with the SNRC and Rowing Canada are not permitted to be on the water. Any athlete with unpaid fees from previous sessions will have to make payment before being allowed on the water.
We look forward to a fun summer!
Thank you for choosing South Niagara Rowing Club Summer Camp.
**Refer a friend and lets us know. You will be entered into a random draw to win a $25.00 SNRC Gift Certificate that can be used towards future session**

Detailed Fee Schedule Available Here