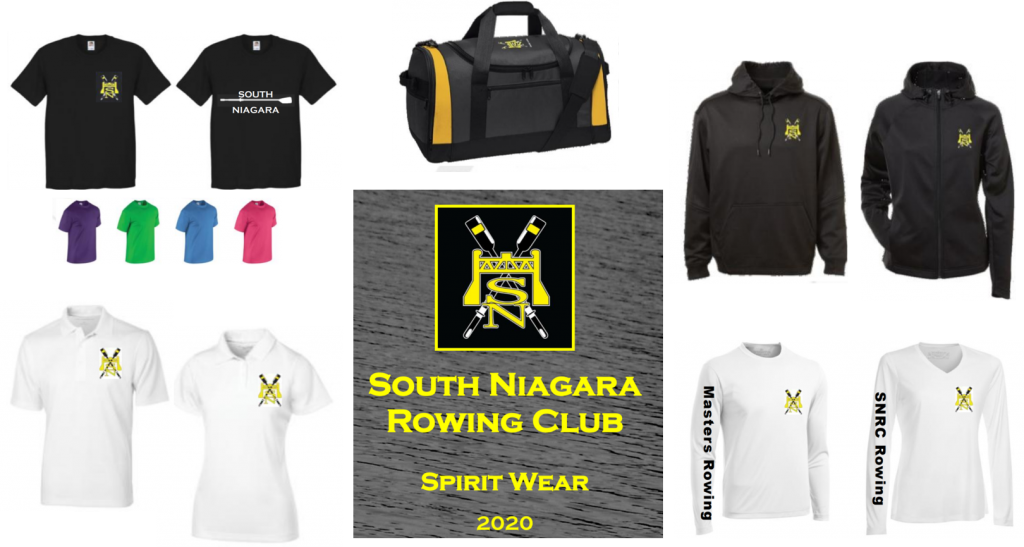 It's back! Our 2020 South Niagara Rowing Club Spirit Wear Catalogue is now available by clicking HERE.
Order Deadline – July 15, 2020  Order processing – 2 to 3 weeks.
Please drop off completed order and cheque (preferred payment method) in an envelope in the small boathouse mailbox, just inside Bay 1 on the left hand side, with your name and "Spirit Wear" indicated on the envelope.   Please note that drop off in mailbox in large boathouse is currently not available as stated on the form.  Sorry, no cash at this time.
Please ensure all information is included on the order form, including email address. We will send out an order confirmation email to confirm we have received your order.
For any questions regarding product or payment, please contact Catherine Timms.
We hope to have a fall order date in early September.