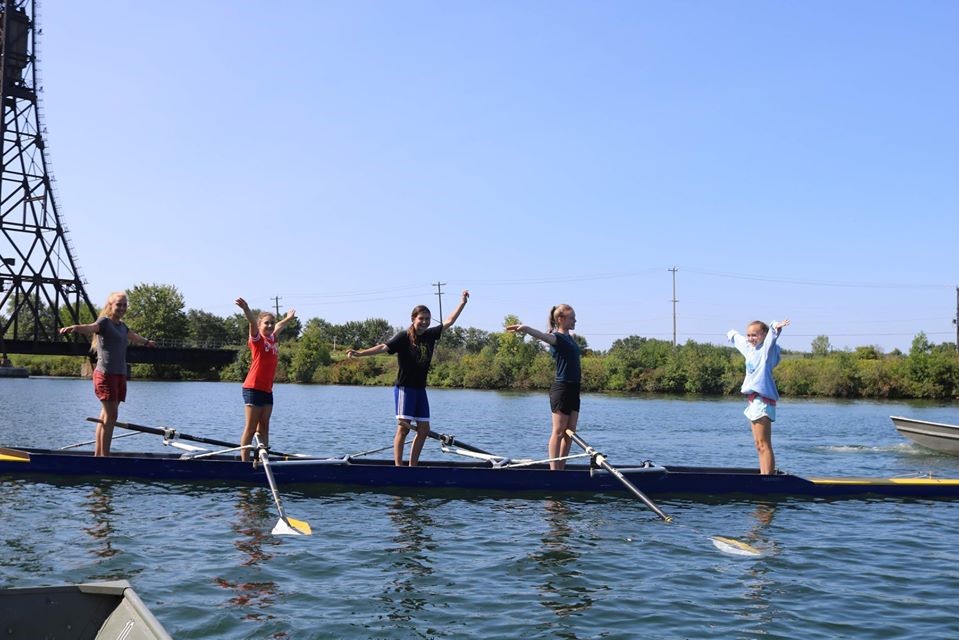 2022 Youth Summer Camp
CLICK HERE to Register
In this week-long, half-day summer camp, participants aged 11 to 15 will get an excellent introduction to rowing and learn the basic technical aspects of the sport. They will be given both on-land training using rowing machines and on-water sculling/sweeping experience in everything from training singles to eights. They will learn all the basic rowing terms and our RCA trained coaches will help participants understand the importance of balance and proper rowing technique. Please email our Registrar for enrolment reservation prior to completing registration as enrolment is limited. Reservations will have a 48 hr expiry time and then will be available for the next email request.
Program runs weekly: Monday to Friday (July 4 to August 26), 8:45am-noon
Proof of swim test for minor youths (under 18 years of age) is required or exempt with Bronze Medallion/Cross or better. Niagara YMCAs have an SNRC form for "Swim to Survive" test (front roll entry, tread water 1 min, swim 50m, put on PFD). SNRC can also make arrangements to conduct a swim test at the club if participants are unable to find a location to perform a swim test.
Prerequisites: None. Designed for Beginners.
Session Cost: $195.05 (plus a one time Row Ontario/Row Canada fee)